Expert Pest Management Services For Syracuse, NY
Our locally operated branch is veteran-owned by Jerome Snyder, who first began as a chemist. Earlier in his career, he had developed some promising products and wanted a way to utilize them. Fast forward, he decided to work with Pestmaster® Services since they endorse products similar to the ones he created. With our team, you get pest management professionals who maintain the focus of a small business with the resources that only a national brand can bring.
Why Choose Pestmaster® Services?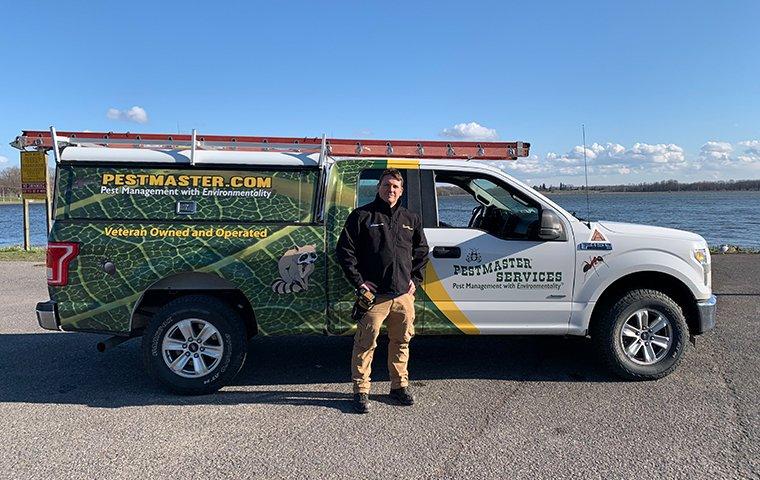 We offer an interrelated approach to pest control. Every pest interacts with the environment and other pests in a different way, requiring a comprehensive approach to pest control. For this reason, we work with an entomologist among other qualified staff to deliver environmentally friendly pest management.
Pestmaster® Services of Central New York offers:
Numerous affiliations: Our company has associations with the NPMA, Professional Service Council, NAWMA, and GSA (Government Services Administration) among other organizations.

Environmentally Friendly: All of our pest control products are verified ecologically-friendly without compromising on results.

Free inspections: Our customers benefit from a free inspection so you can learn what's entailed before making a financial commitment.

Certified Entomologist: We have a fully Certified and Associate Certified Entomologist on staff for the absolute best insights into pest behavior and control.
Our pest management professionals deliver a full range of services that address insects, bed bugs, rodents, nuisance wildlife, bird management, and more. Our team is adamant about ensuring customers aren't at risk while enjoying comprehensive pest control services. That's why we go green with our pest control products, so you get the results you need without risking your health.
Our Mission For Central New York
Our mission is to deliver the best in pest control methods. Our pest management professionals know this requires a full understanding of each pest and how they interact with the surrounding environment. That's why we utilize our deeper understanding to provide the sustainable solutions our residential and commercial customers depend on for pest management done with environmentality.
If you need pest control solutions, give us a call to speak with one of our agents about our professional residential services or commercial pest control treatments or fill out our online form to schedule your free inspection.